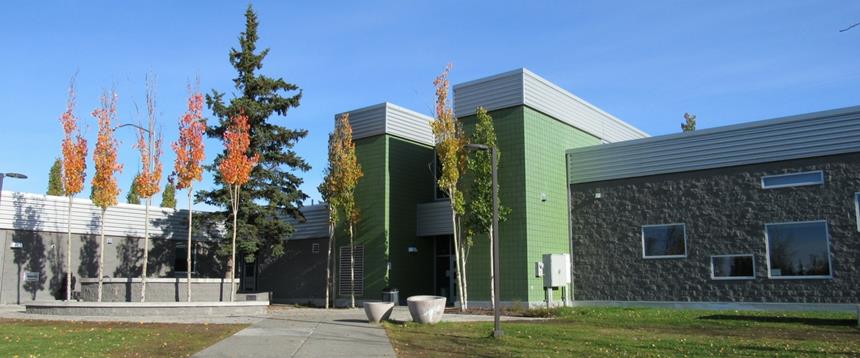 All Anchorage Public Library locations are currently closed to in-person visits. No items should be returned to the library at this time.​Due dates for checked out materials have been extended to May 15, 2020. Please check our website and social media for the latest information on the closure.
As one of the first LEED Gold buildings in Alaska, the Library is a leader in sustainability and building efficiency.The Library opened in September 2010 and is featured in the American Library Association's 2011 Library Design Showcase for Sustainable Construction, Navigation and Color and Children's and Teens Spaces.
Hours & Location
120 Bragaw St
Anchorage, AK 99508

907-343-2818
Email
Phone Hours
Tuesday and Wednesday: 11am – 7pm
Thursday: 11am – 6pm
Friday and Saturday: 10am – 6pm
Sunday and Monday: Closed
We are located in front of Clark Middle School at the corner of Bragaw and Mountain View Drive.
You can reach the Mountain View Library on People Mover Bus Route: 20