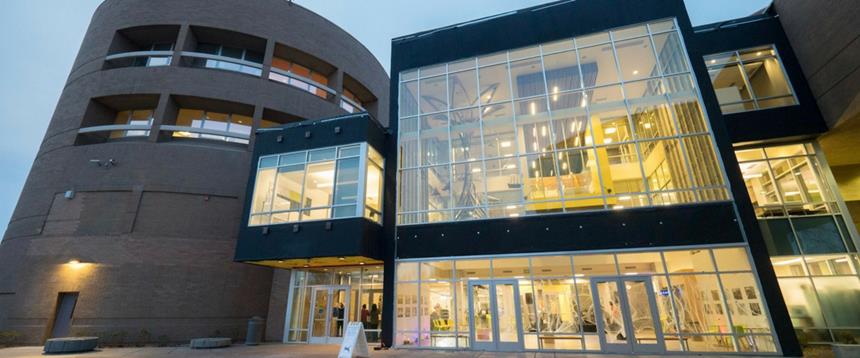 09/09/20: All locations are open for curbside or walk-up outdoor service.  (no indoor service) 
Learn more at https://bit.ly/APLSafeReopen.
The Loussac Library opened in 1986 in midtown Anchorage. In addition to the Library administration, the building hosts the Anchorage Assembly Chambers and the Wilda Marston Theatre, and shares a campus with the Cuddy Family Park.
Hours & Location
3600 Denali St.
Anchorage, AK 99503

907-343-2975

Service Hours*:
Monday – Thursday: 10am – 6pm
Friday and Saturday: 10am – 6pm
Sunday: CLOSED
*Hours subject to change due to COVID-19
Alaska Wing:
Most of the Alaska collection has been relocated to the 3rd floor in the main building. Please ask at the 3rd floor Reference Desk for specifics. The Ann Stevens Room has reopened to the public. 
Café at the Loussac Library - CURRENTLY CLOSED 
First Floor Atrium
Monday – Thursday: 10am – 8pm
Friday and Saturday: 10am – 6pm
Sunday: 1pm – 5pm