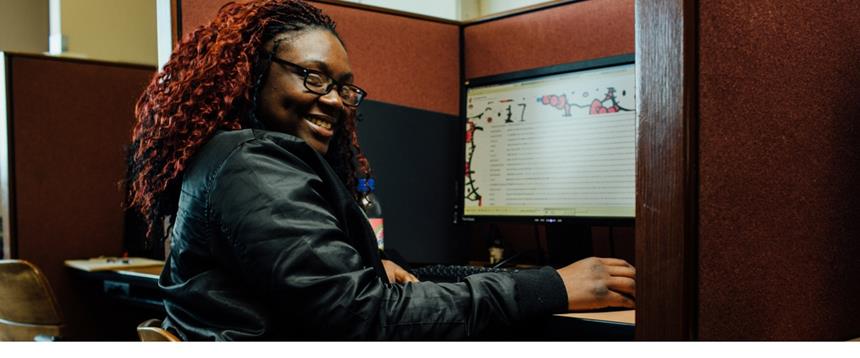 Library computers with Internet access are available at all library locations. Stations are offered on a first come, first served basis with a one hour time limit (30 minutes for guests without an APL library card). You can sign up for a reservation in the library using a reservation terminal, or ask for help at a reference desk. If there are extra computers available, we often allow users to extend their times.
For in-library use, iPads are available at Mountain View, Muldoon and Loussac; Chromebooks and laptops are also available at all APL libraries.
All APL locations are Wi-Fi hotspots, so you can use your own technology and devices to use the Internet as well.
Visit the Alaska Internet Circle of Safety, with tips for kids.