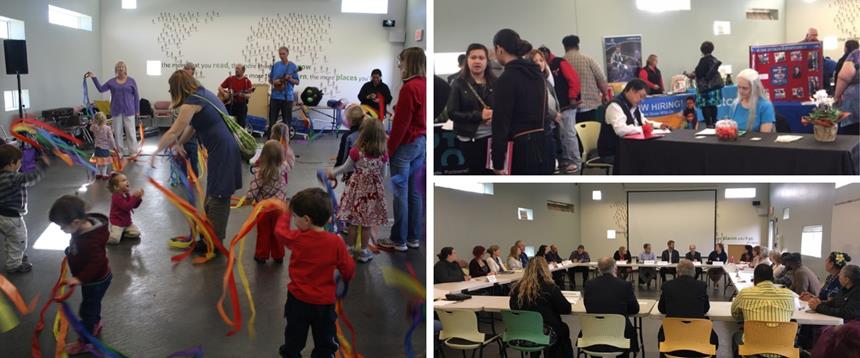 With easy access to the Glenn Highway and the heart of the nation's most diverse neighborhood, the Mountain View Community Room is spacious, versatile, and convenient. Large enough to comfortably host lectures, training sessions, community events, and any other gatherings.
Capacity:
Included with your rental
Tables
Chairs
Screen
Kitchenette (mini-refrigerator, microwave, sink)
Contact the Room Rental Coordinator (907) 343-2906 for more information about available amenities.