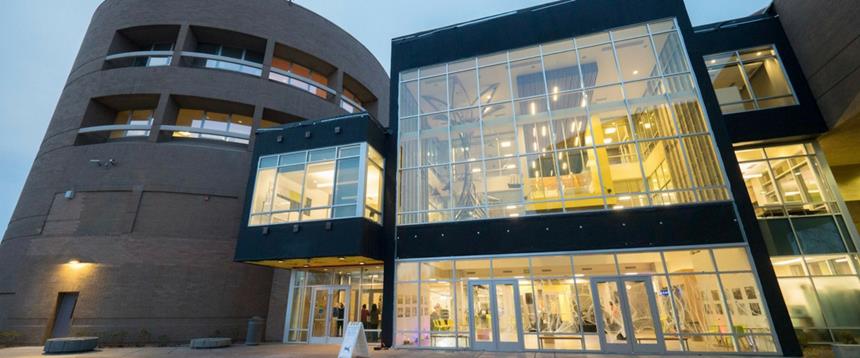 The Z.J. Loussac Library opened in 1986 in midtown Anchorage. In addition to the Library administration, the building hosts the Anchorage Assembly Chambers and the Wilda Marston Theatre, and shares a campus with the Cuddy Family Park.
The library is named after Zachariah Joshua Loussac, a Russian immigrant who moved to Alaska in 1907, settling in Anchorage in 1916. He operated a drug store on 4th Avenue until 1942 and served as mayor of Anchorage from 1948-1951. His philanthropic efforts resulted in the construction of a new library on 5th Avenue and F Street which opened in 1955 and was named for him. That building was demolished in 1981 to make way for the Egan Convention Center.
Hours & Location
3600 Denali St.
Anchorage, AK 99503

907-343-2975

Service Hours:
Monday – Thursday: 10 AM – 8 PM
Friday and Saturday: 10 AM – 6 PM
Sunday: 1 PM – 5 PM
Alaska Wing:
Most of the Alaska collection has been relocated to the 3rd floor in the main building. Please ask at the 3rd floor Reference Desk for specifics.  
Café at the Loussac Library* 
First Floor Atrium
Monday: CLOSED
Tuesday-Friday: 12:30 PM – 5 PM  (8 PM for Assembly Meetings)
Saturday: 1 PM - 5 PM
Sunday: CLOSED
*Hours subject to change
You can reach the Loussac Library on People Mover Bus Route: 85