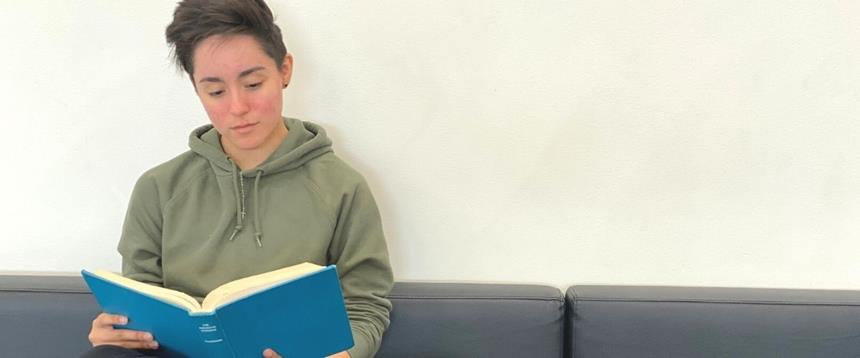 At Loussac, we are offering teens the opportunity to volunteer by writing a book review or dropping in on for VolunTEEN Thursdays.
For opportunities at other locations, please contact those locations directly.
Summer VolunTEEN 2023

Anchorage Public Library is looking for responsible teens entering 9th -12th grade, who can commit to at least one 2-hour shift each week during June and July.
WE ARE DOING THINGS DIFFERENT THIS YEAR!
sign up for as many or as little volunteer shifts as you can happily fit into your summer schedule. Follow the link to the library calendar, select Summer Volunteen @ Loussac Library event, and sign up for a shift.
We appreciate any time you can spare. 

Available shifts
June 6th - July 27th
2pm-4pm, 4pm-6pm


Primary duties will include:
- Summer program support
- Sanitizing youth areas
- Shelf reading
- Other duties as assigned
Teen Book Reviews
Is your teen looking for volunteer opportunities? Do they have opinions on a book? Teens age 12-18 can email a brief (at least 100 words) summary and review of a book they've read this year, with their name and grade to: TeenUnderground@anchorageak.gov.
Participating teens earn 1 volunteer hour with every review submitted. Reviews will be featured on the Teen Underground Instagram and Teen Services page of the Anchorage Public Library website.
Read more Teen book reviews
Current featured teen book review

The Ballad of Songbirds and Snakes
Reviewed by: Genevieve N, Grade 8
The Ballad Of Songbirds and Snakes was a great book to read. It is a Hunger Games novel that takes place before the original story begins and follows President Snow's  life when he was eighteen. He is selected to be a mentor in the tenth annual Hunger Games for the district 12 girls. If he is able to successfully mentor the girl and have her win the Hunger Games then his future is bright but, if he fails then his future will be horrible. In the end the book will explain how the Hunger Games were created and it reveals some things that I didn't expect. A downside is that the book has a slow pace but it is worth it in the end.