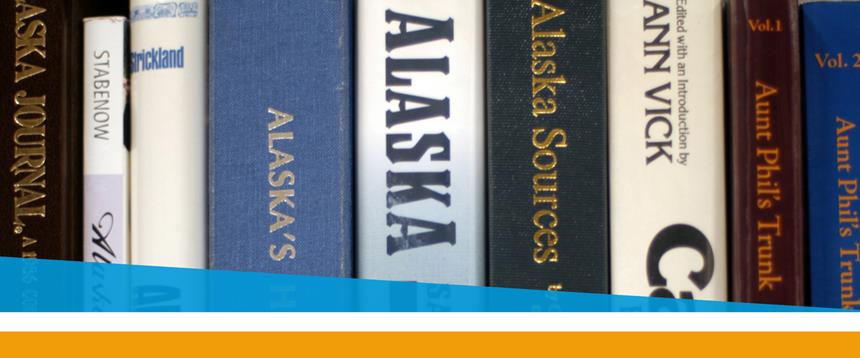 DIRECTOR'S NOTE: Alaska Collection Redesign
We're in the early stages of planning for a new Alaska Room at Loussac Library! The space will feature our Alaska, Northern and genealogy resources and celebrate the cultures and people that make Alaska special. We anticipate fundraising for the project in 2020, with construction in 2021.
You can help us plan for the future of the space by taking this survey and/or sharing your ideas in person at a community meeting on Wed. June 19, 12-1 pm or Thurs. June 20, 5-6 pm.
Image above: potential design of a new Alaska Room in the main building.
Bringing our Alaska and Anchorage history to life is an important part of the library's mission and we want to make the Alaska Collection as relevant and responsive to the community as possible. Your input will help us chart the future course for the Alaska Collection.
View the work we did in Fall 2018 to collect community feedback:
alaska collection summit report
ALASKA COLLECTION SURVEY RESULTS
Comments? Email askalibrarian@muni.org.
BACKGROUND
In December 2017, a broken pipe in the Alaska Wing caused a flood that did considerable damage to the physical space, as well as a portion of our Alaska Collection. We have since moved the Alaska Collection to a temporary location on the third floor of the main building (you can ask a librarian at the help desk if you need help locating an item). The Ann Stevens Room is now back open to the public, and the Rotunda has been renovated into an event center, available for rent by the public for receptions, weddings and conferences.  
While this incident was unfortunate, it does provide an impetus for us to move forward on a recommendation from the 2011 Loussac Facility Plan to develop a new home for the Alaska Collection in the NE corner of the third floor of the main building. This will allow us to unite the Alaska Collection with genealogy and microfiche materials in one easy-to-access location. This will make these resources more visible and accessible to the public. It will also reduce the burden on staff to manage two distinct areas, which will expand their capacity to provide direct service to our patrons.