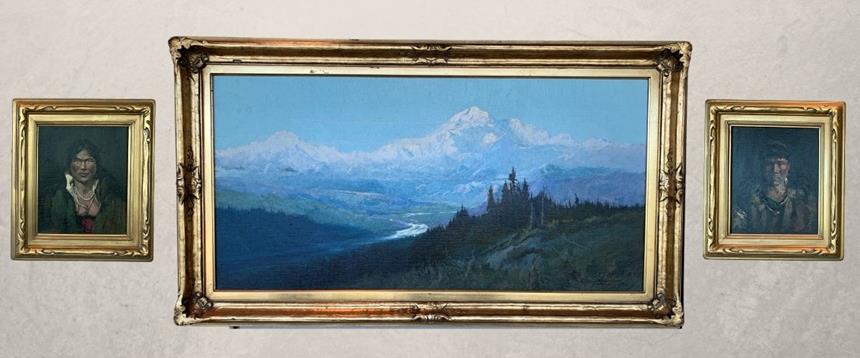 In his last will and testament, Zachariah Joshua Loussac set aside "all of my Sydney Laurence and Eustace P. Ziegler paintings unto the city of Anchorage… with the request that all of such paintings be hung and displayed in the building known as the Loussac Public Library…" Now known as The Loussac Collection, these paintings are part of the Alaska Collection housed at the Z. J. Loussac Library. The highlights of the Loussac Collection are Laurence's watercolors, his "Cape St. Elias" and "Mount McKinley From the Headwaters of the Tokacheetna River". Rather than the landscapes featured in Laurence's art, Ziegler made people the focus of his work. His three Native portraits are typical of the many he did during his Alaskan residency.
The paintings are on view year-round, during regular library open hours, but for a limited time, visitors receive a free gift after completing their free self-guided tour.  Now through September 3rd, visit the Galleria on the 3rd floor and receive a free Sydney Laurence print featuring select art from the collection.
Learn more about the full Alaska Collection.