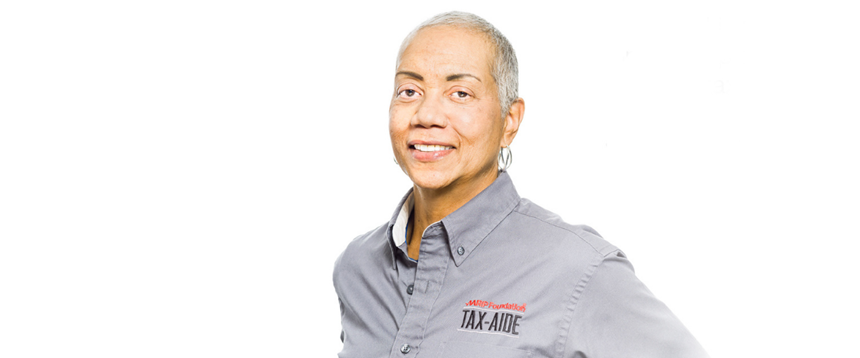 It's tax time, and AARP Foundation Tax Aide volunteers are ready to help you through a series of Facebook Live events and free tax prep assistance by appointment.
Tax help
Join us on Facebook at the Anchorage Public Library page or on the United Way of Anchorage page at https://www.facebook.com/liveunitedanc on Thursdays for 10 weeks beginning January 28 as Tax Aide tax preparers or IRS staff talk about a tax topic. Feel free to submit your questions in the comments.
Tax Aide volunteers are trained and certified by the IRS and prepare basic tax returns free for seniors and low to moderate income families. If you would like to find out how to schedule an appointment for free tax prep assistance, call 211 or 800-478-2221. For more information on free tax preparation, visit: https://freetaxprepanc.com/ 
EITC - the earned income tax credit
On Thursday, January 28, we discussed the Earned Income Tax Credit (EITC), who qualifies and how you claim this credit, and what to do if you filed your taxes without claiming the EITC and you are eligible.
organizing your tax records
On Thursday, February 4, we discussed how to organize your records and tax documents to get ready for smooth, easy tax preparation, as well as what to bring when you meet with a tax preparer.
what is a tax household?
On Thursday, February 11, we discussed how to know who is in your tax household and determining who should be claimed as a dependent on your tax return.
when do dependents need to file?
On Thursday, February 18, we discussed when your dependents need to file their own tax return and how.
COVID-related recovery rebate credit & economic impact payments
On Thursday, February 25, we discussed taxes and COVID, including the Recovery Rebate Credit and Economic Impact Payments.
covid-related tax law changes for self-employed taxpayers
On Thursday, March 4, we discussed COVID-related tax law changes for self-employed taxpayers.
Taxes and college students
On Thursday, March 11, we discussed tax issues and college students, including about education credits.
investing in retirement and taxes
On Thursday, March 18, we discussed retirement investment and taxes and some of the information available as you plan for financial security when you retire.
what do to about unfiled taxes from past years
On Thursday, March 25, we discussed what you should do if you failed to file taxes in a previous year and about tax credits or refunds from prior years.
filing an extension
On Thursday, April 1, we discussed how to pay your tax and file an extension for submitting your form if you can't make the filing deadline.