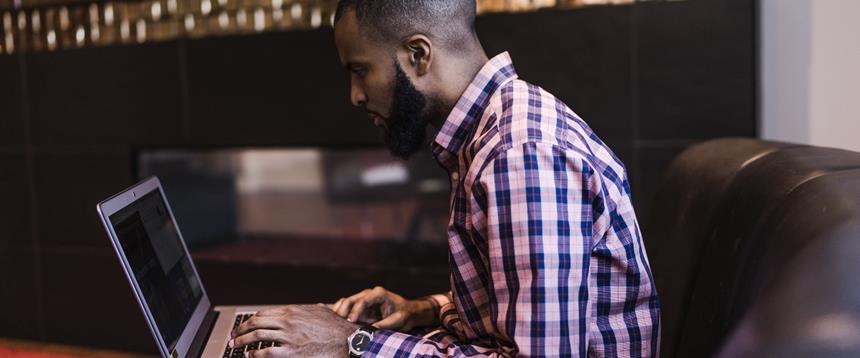 Ready to get started? Place a hold in the catalog for the next available Chromebook.
Still have questions? Check out our FAQ below.
What is a Chromebook?
A Chromebook is a laptop that runs Google's operating system. You can check out a Chromebook to take home.
What can I do with a Chromebook?
You can use a Chromebook to access the internet (a wireless internet connection is required).
You can log in to social media accounts.
You can check email.
You can download files and save them to a portable USB flash drive.
You can access Google applications such as Docs and Sheets to create documents (Microsoft Office is not available on Chromebooks).
You can save files to PDF.
You can use the built in webcam to participate in virtual calls and meetings.
Can I print from a Chromebook?
Chromebooks can not be connected to personal printers. However, you can send documents to the printers at APL locations, or download and save files to a USB flash drive to print elsewhere.
How secure is my information on a Chromebook?
Because this is a shared device, no personal information can be saved on Chromebooks. This includes:
Browser history
Bookmarks
Passwords
Payment methods
Auto-fill options
Log in credentials
The Chromebook will block downloads that are deemed dangerous. Additionally Google SafeSearch is enabled, which will filter explicit content from search results.
Who can check out a Chromebook?
Any adult with an Anchorage Public Library card.
*Not available to temporary or blocked cards.
How do I check out a Chromebook?
Place a hold in the catalog or call 343-2975 to place a hold. When you are notified that your hold is ready, come to the library and pick up the Chromebook.
How long can I check out a Chromebook?
Checkout is for 14 days. Renewals are available as long as no one else is waiting to check a Chromebook out.
How many Chromebooks can I check out?
One per card.
How do I return a Chromebook?
Chromebooks can be returned to any APL location during regular business hours. Do not put the Chromebook in a book return. Please hand it to a staff person.
What happens if I do not return my Chromebook by the due date?
Chromebooks that are past due will be disabled remotely and will no longer function.