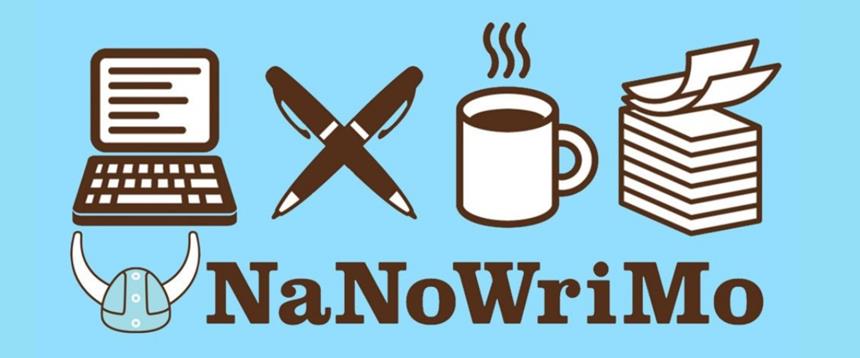 National Novel Writing Month (NaNoWriMo) is a fun, seat-of-your-pants approach to creative writing. National Novel Writing Month began in 1999 as a daunting but straightforward challenge: to write 50,000 words of a novel during the thirty days of November. Now, each year on November 1, hundreds of thousands of people around the world begin to write, determined to end the month with 50,000 words of a brand-new novel. 
Join us at any Anchorage Public Library location in November for a space to work on your novel. Bring your laptop or paper or whatever you use to write, and your imagination. Or, gather with others for writing sprints at the Chugiak-Eagle River Library.
writing sprints
Join our NaNoWriMo writing community for camaraderie and support while getting words written toward your goal! Bring a motivating beverage, fire up your laptop (or phone, or old-fashioned notebook), and make progress on your next novel. We will be doing 25 minute writing sprints with a 5 minute break between.
Saturday, November 5 | 10 AM - 12 PM
Chugiak-Eagle River Library - Program Room


Saturday, November 12 | 10 AM - 12 PM
Eagle River Town Center Community Room


Saturday, November 19 | 10 AM - 12 PM
Eagle River Town Center Community Room


Saturday, November 26 | 10 AM - 12 PM
Eagle River Town Center Community Room