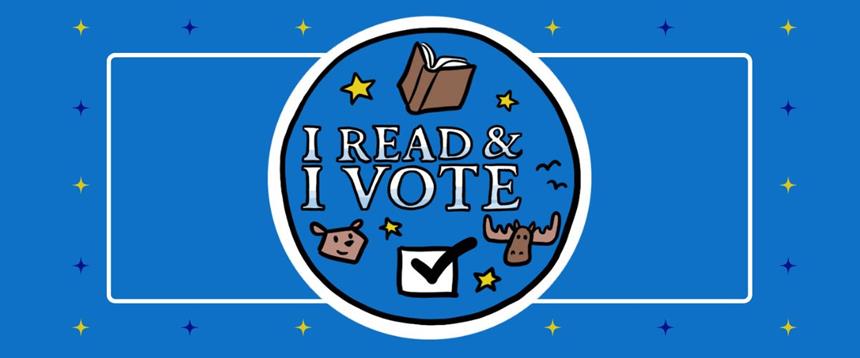 This summer Anchorage Public Library is hosting the "Books Get Out Our Vote" election to choose an official Representative for the library! Vote for your favorite and practice voting Alaska-style! Just like Alaska's elections, the Books Get Our Vote election will be in two steps: a Pick One Primary followed by a Ranked Choice General Election.
For the primary, all the candidates are on one ballot and you pick one! Get your ballot at the Muldoon, Mountain View, Gerrish (Girdwood), and Loussac Libraries. Vote for your favorite character and return it by July 10. The top four vote-getters advance to the general election.
The general election starts July 18. Voters will use ranked choice voting to show their preference among the top four candidates from the regular primary election. Your favorite is your first choice, then you rank the others in the order you want. Be sure to turn in your ballot for the general election by July 31st
Collect a limited edition  "I Read And I Vote" sticker when you vote!
Visit our Voter Resources page for information on upcoming elections and links to State of Alaska Division of Alaska resources.