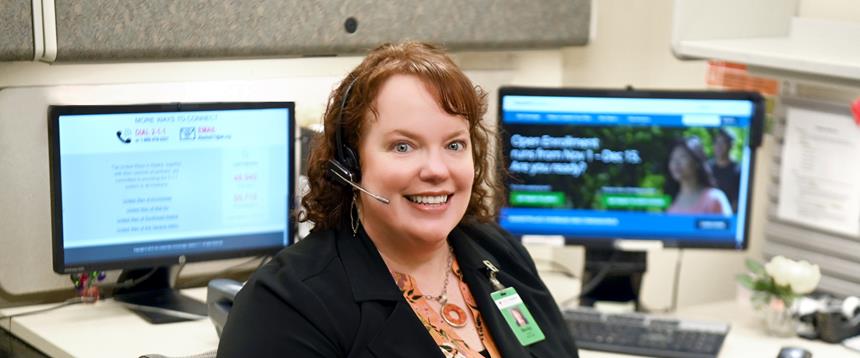 Still haven't enrolled in a health care plan? Not sure how Medicaid works? Anchorage Public Library partners with resources in our community to help you and your family find the best options for your health care needs. 
HealthCare Navigators
ACA Open Enrollment is Nov. 1 – Dec. 15, and United Way of Anchorage Healthcare Navigators are ready to help you through a series of Facebook Live events and 1-on-1 appointments on Zoom.
Tuesdays during Open Enrollment, a United Way Healthcare Navigator and Library Staff will talk about a health insurance enrollment topic on Facebook Live. Feel free to submit your questions in the comments. Join us on Facebook at www.facebook.com/liveunitedanc or any of the Anchorage Public Library branch pages.
If you would like to talk to someone 1-on-1 about your specific health insurance needs or schedule an appointment, just send an email to health@ak.org with "health insurance" in the subject line, and a Navigator will follow up with you, or call 211 or 800-478-2221 and ask for a Navigator to follow up. Language translation services are available as needed.
United Way Healthcare Navigators provide free and confidential assistance with:
Finding the right healthcare plan for you and your family

Applying for coverage at HealthCare.gov, including applying for financial assistance

Renewing or updating your current plan

Medicaid and Denali KidCare enrollment
Healthcare.gov marketplace application basics
On Tuesday, November 10 we went over some of the basics things to know about filling out an application for health care on Healthcare.gov and answer some frequently answered questions.
Saving money on health insurance with premium tax credits
On Tuesday, November 17 we explained how you can save money on health insurance acquired through the marketplace using premium tax credits. 
All about medicaid & Denali Kidcare
This week we'll answer frequently asked questions about Medicaid and Denali KidCare.
understanding health insurance and selecting a plan
This week, we will discuss some of the basic terminology around health insurance and go over important considerations to keep in mind when selecting a plan.
if you lose your job-based health insurance
This week, learn what your options are if you lose your job-based health insurance. 
Join us on Facebook Live on Tuesday, December 8 at 2pm
last chance to sign up - open enrollment ends 12/15
This week we will go over frequently asked questions about open enrollment. 
Join us on Facebook Live on Tuesday, December 15 at 2pm