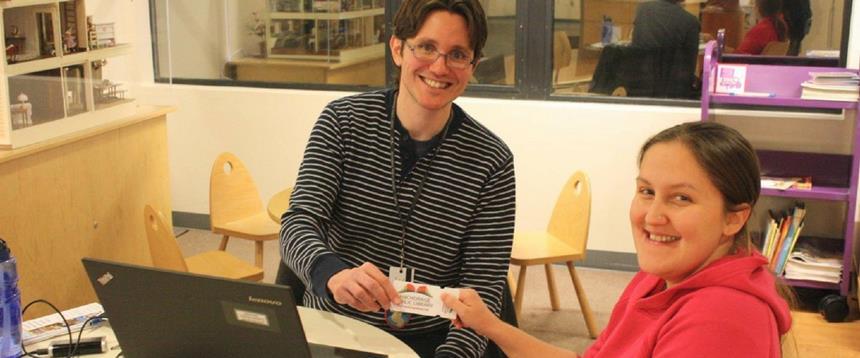 The Anchorage Public Library partners with hundreds of organizations each year to deliver a wide range of services both inside and outside our library buildings - many of which are possible thanks to donations from the Friends and Foundation. 
An example is the important new partnership with The Children's Hospital at Providence, which provides parents of babies in the Newborn Intensive Care Unit easy access to books, songs, movies and television programs through APL's online database.
APL Librarian Nathan Howes conceived of the idea after his twin daughters were born prematurely and he and his wife spent several months in the hospital. "My wife and I practically lived in the NICU," said Howes. "After seeing how much time parents spend there, I knew that there was a way the Anchorage Public Library could help."
We are grateful to Nathan and our APL staff for their ingenuity and commitment to serving our community with diligence and creativity!