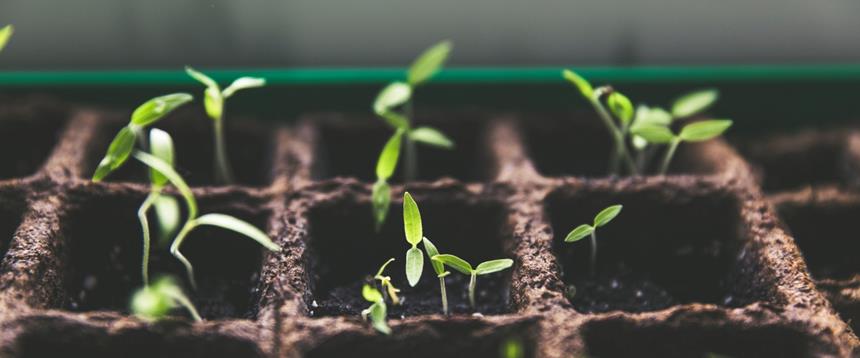 Spring is here and the Girdwood Gerrish Library is hosting a series of events to make 2019 your best season yet! Join us for a variety of activities on all things growing in Alaska.
Seed Library
Month of April
Pick up free packets of seeds at the Gerrish Library! Seeds are non-GMO and open pollinated (unless marked differently). Viable seed donations welcome at the circulation desk. Seed library is sponsored by the Girdwood Gerrish Library & Community Room Boosters and Friends of the Library.
Gardening Month Kick-Off
Wednesday, April 3, 6-8 pm
Let's kick off April Gardening Month with a slide show of local gardens, a discussion on gardening successes and failures in 2018, and an opportunity to ask questions about gardening in our valley.
Paint and Plant
Saturday, April 27, 1-3 pm
Let's celebrate spring by painting a pot and planting a seed! Youth of all ages are welcome to attend, and must be supervised at all times by an adult. Sponsored by the Girdwood Gerrish Library & Community Room Boosters and the Friends of the Library.
Wild and Perennial Edibles
Saturday, June 8, 2-4 pm
Alivia DeBusk from Yarducopia will talk about perennial edibles and wild edibles found in Southcentral Alaska at the Girdwood Gerrish Library.
Plant Exchange
Wednesday, June 12, 6-8 pm
Do you have plants that need to be divided, or did you plant too many seeds? Come to the Girdwood Gerrish Library and swap your surplus seedlings and plants with your neighbors.
Permaculture for Gardeners
Saturday, June 22, 2-4 pm
Your garden can be less work and more productive by working with nature instead of against it. Learn the basics of permaculture and how you can apply it on a small scale for home use. Explore how to design your space efficiently, nurture your soil, and utilize edible perennials. Taught by Saskia Esslinger at the Girdwood Gerrish Library.