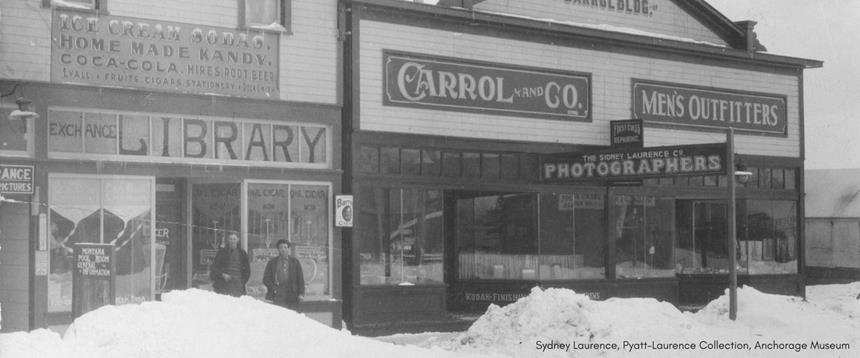 The first Anchorage public library was established in 1917 in the parish Hall of All Saints Episcopal Church on 3rd Avenue and K Street.
100 years later and the Anchorage Public Library is still going strong!
After moving locations a few times, ZJ Loussac established the Loussac Library downtown. As Anchorage grew, the library needed a bigger location to accommodate all the needs of patrons.
Thus, the midtown location of the current Loussac Library was established. And the library has not stopped growing since. We now have 5 locations across Anchorage, Eagle River, and Girdwood.
In July 2017, 100 years after the original library opened, the new and improved Loussac Library entrance was revealed in a soft opening to the pubic. Since opening, feedback from our patrons has been overwhelmingly positive.
To celebrate the long-lasting success of the library and the new Loussac entrance, we are having a 100 Years of the Library Celebration in the new atrium at Loussac Library on October 7. Stay tuned for more details.